Maria Serino
Maria's Missionary Experience
"Jesus Christ is REAL! Today, tomorrow and forever, and it is that promise that I hold on to. He is Real and He is Alive and He is coming back!! While I await His return, I live my life to bring glory to Him and Him alone. I love with all I have and try my very best to be salt and Light to EVERYONE around me, regardless of their race, religion, sexual orientation, income, addictions, hate, past mistakes!
We are called to be as Jesus, and we were placed on this earth to spread His light and His love to all, and to bring Him glory while we do. This is what I strive to do every day, what I live my life for."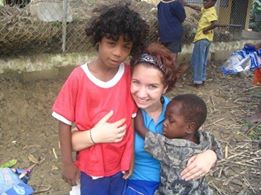 I grew up in a very Missions oriented church, so from a very early age I was surrounded by the idea of missions and the importance of taking the gospel and the light and love of our Savior to those around the world. I knew what a missionary did and why they did it, and I even knew some missionaries, which to a young child such as myself, was like knowing a celebrity!
I had the awesome opportunity to take my very first missions trip at a mere 7 years old. My family and I accompanied by several others spent some time In Italy, and I truly believe this is where the spark was lit within me, and the call was placed on my life. I'll never forget the time we spent in an orphanage there, and the opportunity we had to meet so many wonderful children, to break bread with them, play games with them, just to build relationships.
Fast forward about 10 years. I am about to graduate high school and I have no idea where I am to go next. You know that scary and stressful time, when everyone you know seems to suddenly care what you are planning to do with your life and the pressure you feel to have a plan is almost unbearable.
My problem was not that I didn't know what I wanted to do, I knew I wanted to travel and help people, I just did not know how to go about it. One day a coworker told me about Mercy Ships. I knew immediately this was something I wanted to look into. I signed up for their intro class and soon after that was complete I attended their 3 Month training program, Gateway.
Gateway was truly the turning point for me. This was where I was able to truly fall in love with Missions and learn all of the different aspects and opportunities available for those who are called to the Mission field. (This is also the first time I was educated on the many Global Injustices in our world, more on that later). My time with GW, included a portion of on the field training, 5 weeks in the Dominican Republic, where we worked along side men, women and children struggling- poverty, disease, gangs, drugs, unemployment... so many hardships and difficulties, yet these people were some of the most loving and beautiful souls I have ever met. I never wanted to leave. Up until I left for the DR I had planned to leave for the ship and be a part of that amazing ministry for a time, but after being on the field, and experiencing all of the aspects of that, the desire was stripped from me. This was a bit scary, I had it all planned out, I couldn't start back at square one again! Could I? The funny thing about what I was feeling, is that I was extremely disappointed, but also so full of excitement and anticipation, I was worried, but also thrilled to see what God had for me instead. Turning from Mercy Ships and into the uncertainty that was my life now was a huge and somewhat difficult step, but I know it was the right one.
I returned home and very shortly there after was contacted by Wycliffe Bible Translators. They wanted to know if I was interested in joining their traveling dinner theater, yes you heard me right! For a time Wycliffe Bible Translators had a dinner theater! Wycliffe Dinner Theater or WDT, was a group of young people traveling to churches around the country and performing a play written by a former translator and serving a delicious meal. Our purpose was to educate people on Wycliffe and on the life of a missionary, specifically a translator. We also worked with the church we were performing at to raise money for different causes/missions within that particular church. During this time I was introduced to so many wonderful missions organizations and people doing amazing things for the kingdom, it was a spectacular thing to be a part off! We traveled across the USA for 5 months and stopped in about 35 states! Unfortunately this program no longer exists, but it was disbanded for good reason. Wycliffe decided to focus all efforts on their main mission of translation, and they continue to this and will continue till they meet their goal of everyone having access to some piece of God's word in their own tongue.
I returned home, to regular life, and for awhile missions seemed to be on the back burner.
Several years later, in 2012, I had the opportunity to travel to South Africa, with International Volunteer Headquarters. While there I worked in a childcare/preschool facility "Daylight Educare", which is run by an incredible woman. I was put in charge of the 4-6 year olds and had a wonderful time coming up with fun and engaging lesson plans! I also was able to help in a soup kitchen, and with distributing food to the less fortunate.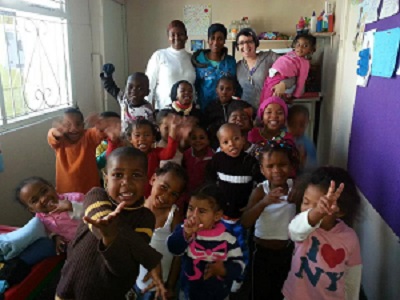 In 2013 I found out about a contest that the American Bible Society was running, Reel Hope. I created a video and posted it to their website, the video explained why I wanted to participate in a Bible distribution trip to Kenya, and mine ended up being one of the winners! That summer myself and 5 others traveled to Kenya for a week, visiting various childrens homes and giving out bibles to many appreciative children! We also performed bible skits with them, did projects like tie-dying, and taught them many songs! It was a beautiful trip, full of Joy! It was so incredible to work with both Wycliffe and the American Bible Society and see the way the Word of God can and will truly impact people globally.
Over the years the topic and idea of Injustice in the world was a common thread I saw throughout.
One particular area of injustice that seemed to continually show up, and that I could not stop thinking about, was Human Trafficking, slavery and exploitation. Slavery still exists. I learned this years ago in the Gateway classroom, when Rob Morris (founder of Love 146) taught us. I was reminded in 2011 at the Passion conference and the onset of the End it Movement. I was inspired by my friend Jay Atlas, his "Long Road to Freedom and his self created non-profit WorthWhile GO. All of these reminders, and I still hadn't done a thing. I began looking into ways to help and was able to produce several concerts to raise awareness and funds for Anti-Human Trafficking efforts, I read all I could and tried to help local organizations who worked in prevention and education, yet I still wanted to do more.
In 2015 I learned of an Injustice Response Training Program which would take place in Pattaya Thailand the following year; I applied and was accepted. In the summer of 2016, myself and 23 other individuals wanting to equip themselves in the fight, started our training. The following 6 weeks were some of the most intense, and difficult I have ever experienced, yet the most rewarding and in many cases most enjoyable. Overall it was a life changing and world shaking experience. Our lives together those 6 weeks were full of classroom study and lectures where our eyes were opened and our minds and ideas challenged. We had opportunities to work on hands-on projects, where we were encouraged to delve in and use our own ideas, passions and talents to figure out ways to educate others, research ways to combat specific issues within this much larger one, and also plans for survivors. We also participated in a great deal of outreach, right in the heart of some of the darkest and most notorious places. Prayer walking and conducting statistical research was part of it, but also working to build relationships with people stuck in a life they have no control over, in hopes that in the future they may be encouraged to turn to a different one.
After I came home from Thailand I was unsure what to do with this new education. I was now certified in injustice response, I was now thoroughly equipped to fight, but this need is so great, where could I even start?
I decided to apply to a program in Pattaya Thailand, called "Free Rain International. I was accepted to work with and on their outreach teams, and this May I will be leaving to spend 6 months over seas with them.
What will I be doing?
It will include, but not be limited to:
-Working in outreach, building relationships with the men and women. Helping them to know and understand that they are worth so much more than what a person will pay for them, that they are kings and queens loved and cherished; priceless. Showing them that there are other options, other avenues to make a living, one of these being Shearlove International a Vocational Training program. Aiding in the restoration and reintegration process. Showing them love and support and praying with and for them.
-Assisting in the preparation for Free Rain Internationals short term Injustice Response Training and outreach trip this coming October (spots are still open).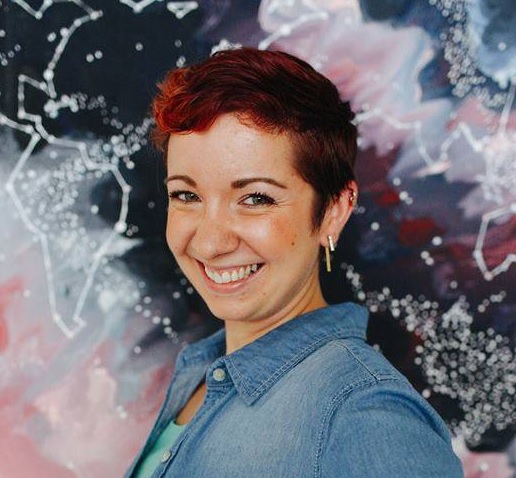 -Helping to continue adding to extensive and growing data and research on Human Trafficking, Slavery and Sexual exploitation in the area we are working.
For more information on Free Rain and Shear love please visit-
https://www.freerainint.org/
http://www.shearloveinternational.org/
For information on how you can help please check out my fund raising page- https://www.youcaring.com/mariaserino-1073236
To follow my trip please visit- https://theundefinedadventuresofauntieria.wordpress.com/
(Till I leave feel free to check out posts from my previous trip to Thailand)