Erin Baliles
Erin's Missionary Experience
" I kept imagining what it would have been like if I'd had a Chinese friend sitting next to me. He or she would have been immediately taken away to prison for doing the same things I was doing. "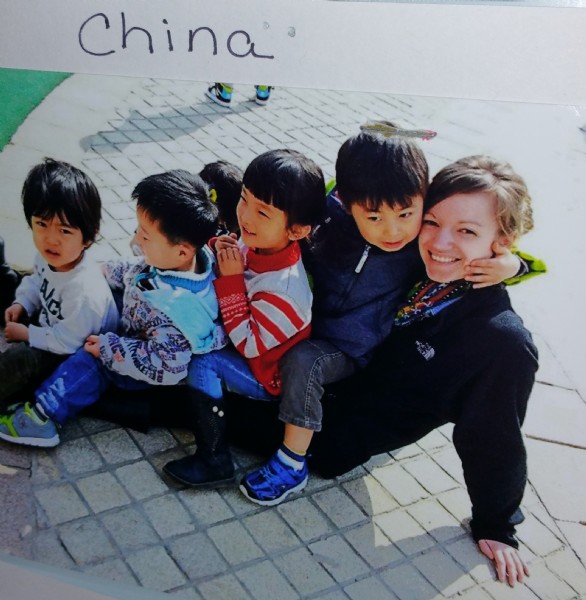 "In January of 2014, I traveled to a city in China called Qingdao. A friend of mine had connected me with an owner of a preschool there, and as they were in need of an American English teacher as soon as possible, I agreed to fill in for 6 months. Of the many countries I've wanted to visit, China had never been high on the list. But when the opportunity came along and the pieces fell into place, I decided that it was a chance that I didn't want to pass up.
Because I was going for a job, the majority of my days weren't full of crazy adventures to write home about. Every weekday, I went to a preschool where I taught English classes to Chinese and Japanese children ages 3-6. It wasn't always easy and it wasn't always fun, but teaching those kids was a wonderful experience. They may have been from the other side of the world, but they were still children; energetic, sweet, naughty, messy, adorable, rambunctious, intelligent, even aggravating. Mostly, they were a lot of fun. I usually didn't know what they were saying, but I was amazed at how well I got to know each child's unique personality. I also built close relationships with some of the Chinese teachers. Their lives were not easy. Even though I was the head English teacher, their work was harder and their hours longer. Sometimes they were required to work on weekends or to stay late without getting paid overtime. I, on the other hand, got more money for fewer hours, and was put on a pedestal by the school because I was the "Foreign Teacher". Instead of resenting me, they were kind and patient. They were always ready to help me, and I did my best to be a good friend to them in return.
There is so much I could say about China, some good and some bad. I found that the culture was difficult to get used to in just 6 months. Sure, Qingdao has highways and elevators and Dairy Queen. However it was little things (like people staring, constantly spitting, pushing in line, or clicking their tongues at me for drinking ice water in February) that eventually built up and got under my skin. But something very important I learned during my time there was that China's culture is motivated greatly by fear. Fear of sun on skin. Fear of cold water. Fear of losing jobs. Fear of what happens to loved ones beyond the grave. Fear of
being persecuted for faith. Though some of these beliefs seem ridiculous from my point of view, certain aspects of living in China are truly scary. America is far from perfect, but I learned to appreciate some of the freedom that I take for granted daily.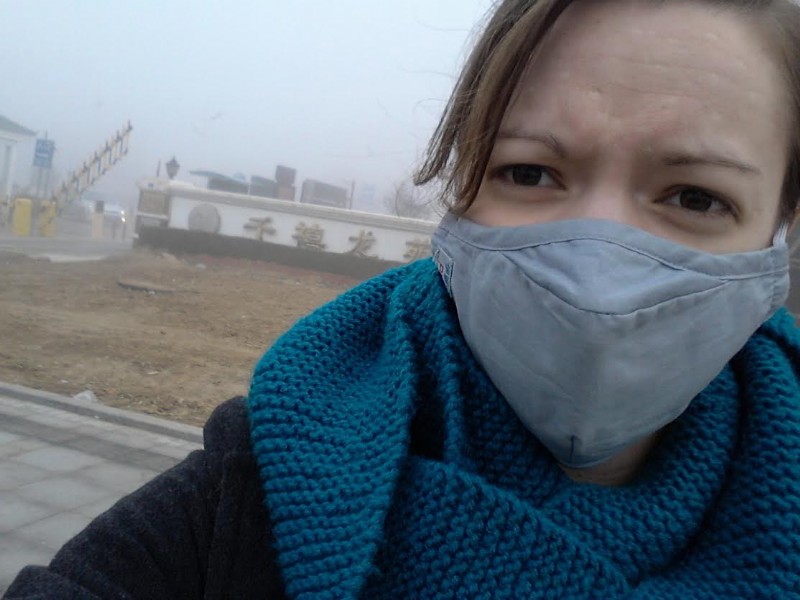 It really hit home one

Sunday

when I was sitting with a small church group that met weekly in our pastor's apartment. Because the Chinese government insists on monitoring and controlling all Chinese Christian churches, our small house church was restricted to foreigners. If a Chinese citizen was caught worshiping with our unregistered group, he or she would have been in serious trouble. As we were sitting around our pastor's living room discussing prayer requests, the police came to the door. Somehow, they had been tipped off that there was a suspicious group of people meeting in that apartment. They did a scan of the room to make sure that there were no Chinese people. Thankfully there were not, so the officers took down some information and left. But I was angry. Of course I had already known of the lack of religious freedom in China, but that experiencing made me realize how incredibly wrong it all is. I kept imagining what it would have been like if I'd had a Chinese friend sitting next to me. He or she would have been immediately taken away to prison for doing the same things I was doing.
I don't want to focus on the bad, though. China is an amazing country and my experience there, though challenging at times, was well worth it. Most of the people I met are truly happy. They are kind and content, living for simple pleasures like good food and time spent with family. And, for a culture taught to be afraid of so many things, the devotion of Chinese Christians to their faith in the face of danger should be an inspiration to all of us."