Sarah Parcell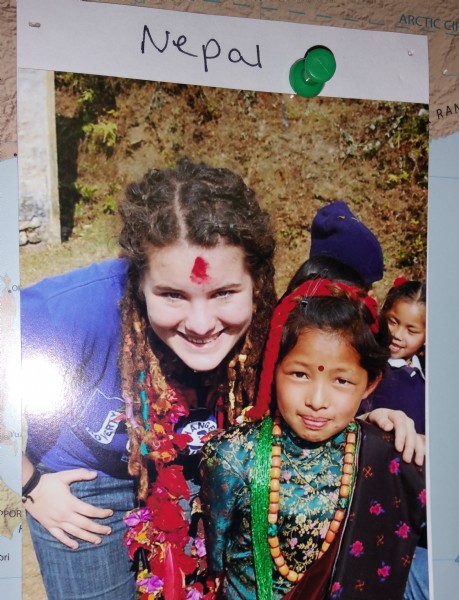 Sarah's Missionary Experience
"I have been fortunate in my life to been blessed with many opportunities to share the love of God to the marginalized and forgotten, despite my young age. The cost is great and my journey has not always been easy. I have gotten very sick with amoebic parasites, I have lived in active war zones, I have had to pray for my daily bread, and I have felt the sting of loneliness. With all that said, I am nothing special. I am not more important. I still have to take up my cross daily. God placed a call on my life and I have followed it with obedience despite the cost. Following the call is something God tells each of us to do and each of our calls are very different. God's people are everywhere, right around the corner and across the world. Go in obedience and with confidence."
"My international missionary experience started when I was 15 years old in Iceland, I was going with an organization called YWAM (Youth With A Mission). The program was called Joshua Generation and was designed for high school students to gain missionary experience in the summers. The main method of outreach was hip hop dance and drama. Our team would go out on the streets and perform hip hop dances and pantomime dramas to convey the gospel. This was the segue into telling people the gospel because the performance would draw a crowd. However, my coordination and overconfidence clashed one of the first days of the trip leaving me with a broken ankle and a severely hurt ego, but it was just what I needed. Through this experience God allowed me to focus solely on relationships and not the performance. This trip opened up my eyes to the world of missions and got me excited for the path ahead. The next summer I traveled with the same organization to Peru doing very similar evangelism. It was another time of seeing God perform miracles and healings as well as personally growing closer to Him.
"It was during this time that I started calling my journey, following the call. When I was six years old I felt God place a call on my life to go and serve Him in all of the world. Being a six year old I did not understand what that exactly meant, but since then I have been striving to follow God wherever He has called me.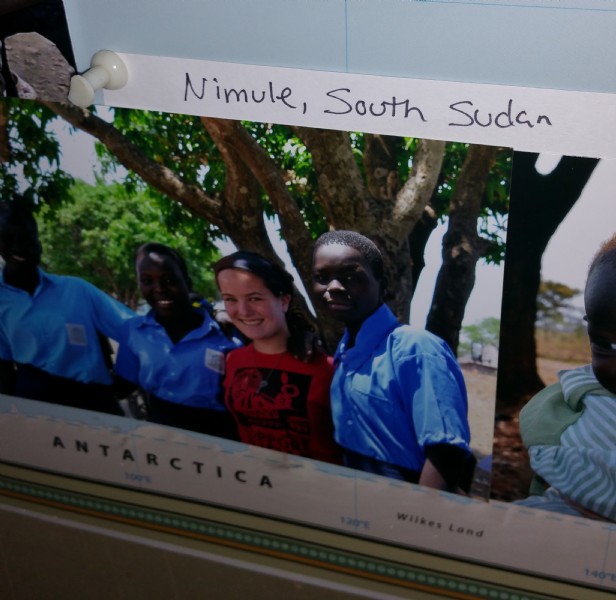 "My next trip was in 2010 to one of my favorite places on earth, South Sudan. I went with the organization New Community Project to the towns of Nimule and Narus. The organization works to provide education to girls, skills for women, and environmental sustainability in developing countries around the world. (You can look at my mom's page for more information about the specific projects here). This trip opened my eyes to the bigger world out there, I saw extreme poverty, war, genocide, and injustice of all kinds. I was seeing schools that were camouflaged to avoid bombings, hearing stories of women who were refugees for 30 years, watching children with swollen stomachs carrying water, and yet I have never felt more spiritually alive. God had awakened a fire in me that will not be extinguished.
"God sent me to Nepal during my junior year of high school. There I was able to trek through the Himalayas to tell villages about the gospel. I went with the NCP organization again. They have a focus on girl's education in Nepal as well but with the motivation to keep them out of the sex industry. We were blessed to talk with the girls receiving scholarships and other women who were looking to get job training. We were able to establish a training center for the women there to provide them with tailoring training. Being surrounded by the sheer beauty of the Lord in the nature and the people, was such a blessing.
"After I graduated high school in 2012 I knew that God was not calling me to college right away but instead to go back to YWAM. This time I went to Ozark Arkansas to complete a six month missionary training school called DTS (Discipleship Training School). The school was broken into two separate parts, lecture phase and outreach phase, each spanning three months. The school I attended had an outdoor adventure theme, so during the lecture phase we had class outside while rock climbing, canoeing, caving, hiking, and camping. Each week was a new theme ranging from father heart of God, to relationships, to spiritual warfare, to fear of the Lord, to cross-cultural missions. In addition to class every day we had work duties, small groups, community outreaches, worship, and intercession. This was such an intense time of growing deeper with the Lord that words cannot even explain. I never knew that God could break me in such a beautiful way.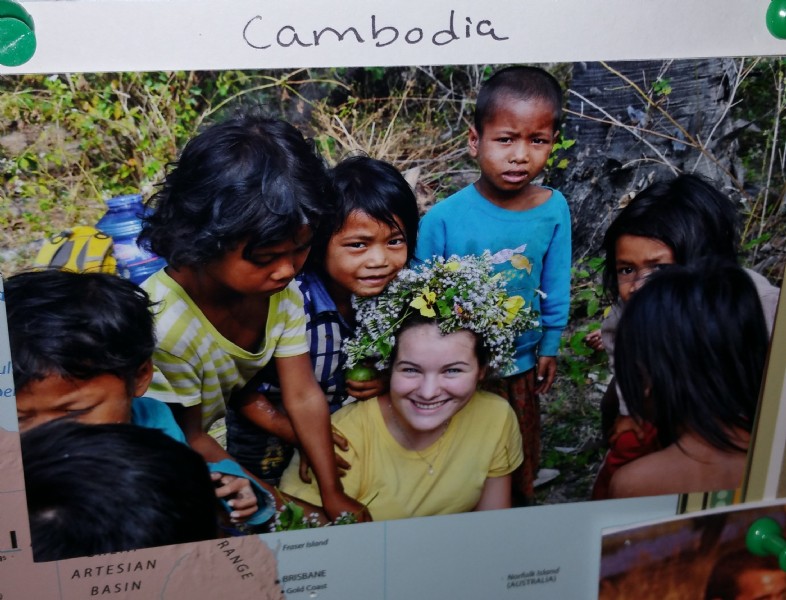 "After lecture phase was completed, our school split in half, one team went out to Cambodia while the other team went to Kenya. I was blessed to be on the team that went to Kenya. In Kenya I was stretched to put my faith into practice in ways that I did not know were possible. God used me in places I thought I was unqualified, not prepared, and scared out of mind. I was able to meet a dear friend there and counsel her after she had just been gang raped (she has given me permission to share her story). Counseling a young girl through such a traumatic event was not what I had in mind for my outreach, but God prepared the way and allowed a beautiful friendship to form. I was also able to teach various subjects, lead Bible studies, learn how to garden sustainably, do street evangelism, and preach on Sundays.
"After I got back from Kenya, I stayed in Arkansas for a few months to complete an internship. It was not in my plans to stay in Arkansas but it was in God's plans, and I am so thankful for that season of my life. I was able to learn to be a 'practical' Christian. Even though I was living on a missionary base, I struggled greatly with what it meant to be a Christian in America. God showed me during this time how to grow even when I feel stagnant. It was also during this time where I was asked to co-lead the next DTS. I was leading with another girl, we were both 19 at the time, and our team consisted of five boys and one girl, all of which were older than us. Through God, we were able to bring the gospel to Cambodia and really make an impact in the lives of the people we were serving. Being in a position of leadership was challenging and really taught me to see the grace of the Lord. While in Cambodia our team was able to teach English, do village ministry, work in brothels with women caught in the sex industry, build houses, and lead youth groups.
"I said goodbye to my team at the airport in Cambodia and headed straight for Bangalore India where I would spend the next few months. While in India I lived at a YWAM base and worked with their Mobile Enrichment Ministry. Our team consisted of two Americans, one Chilean, one Nepalese, and ten Indians from all over the country; together we spoke over 20 languages! Our team was able to do village evangelism, teach English in all Hindu schools, disciple youth, lead exercises at an elderly home for widows, do medical outreaches, and lead VBS programs. This was my first time being 'on my own' as a missionary and experiencing what it meant to be in the field without a team I had previously known. Again, I was amazed by God. He provided comfort when I felt alone, safety when I felt threatened, and guidance when I felt lost.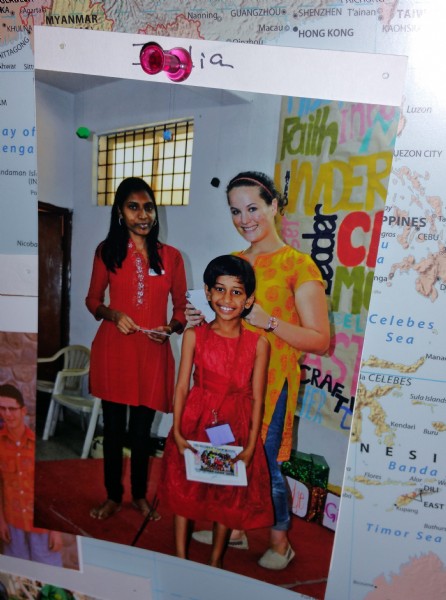 "After a short week back in the States, I headed out again but this time for South Sudan. I had been trying to return to South Sudan since I had left, but because of security reasons I was not allowed to return. When I finally reached South Sudan, God flooded my heart with love and filled me with His Spirit. My time in South Sudan was spent in a town called Yei, just a few kilometers from the Congo border. South Sudan is a country that has been at war since it became an independent country. Years of war take its toll and the effects can be seen everywhere. There are many IDP (internally displaced people) camps throughout the country due to the constant fighting. People in the camps are not allowed to leave for safety reasons. I was able to help establish a small primary school in an IDP camp for the children who lived there. When I first arrived, I saw the children and how joyful they were to have visitors, then it hit me that they couldn't leave to go to school. So with the help of my mom, we taught them basic English, numbers, the alphabet, songs, and Bible stories. It filled my heart with joy every day seeing their smiling faces running to greet me and my mom. They were so excited with the simple opportunity to learn. It was so hard to say goodbye to my friends and return to the States but I am confident that God is still watching over them.
"Since coming back to the States, I have begun attending college at Eastern University. I am so blessed to attend a school that offers a degrees in Missions/Anthropology. This season of preparation is getting me ready to enter the mission field again and continue to work with refugees and victims of war and violence."