Tori Bateman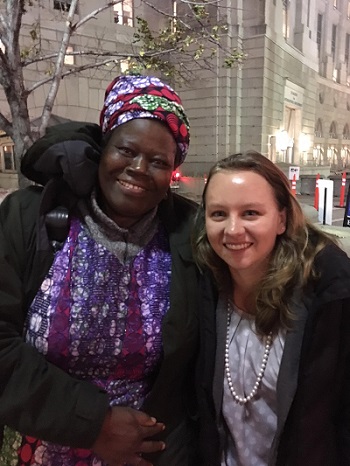 Tori's Brethren Volunteer Service (BVS) Experience
"Growing up at Indian Creek Church of the Brethren had a huge impact on my worldview, and greatly increased the value I give to service and peace. The congregation was always so supportive of youth attending annual Work Camps and National Youth Conference. These experiences introduced me to so many issues and gave me concrete opportunities to get involved, and I am so thankful for the amazing impact that the church has had on my life."
Tori Bateman is currently serving in Brethren Volunteer Service, a service organization run by the Church of the Brethren. Her project is in Washington, DC at the COB Office of Public Witness, where she advocates for policies that embody Brethren values like peace and simplicity.
As a Peace Church, the Church of the Brethren is committed to nonviolence. One of the projects that Tori is involved with in the D.C. office is advocacy around Unarmed Civilian Protection (UCP). UCP is the practice of using unarmed civilian actors to solve problems nonviolently in conflict zones. Christian Peacemaker Teams, Nonviolent Peaceforce, and similar organizations send peacebuilders to facilitate better communication, mediation, and protection methods in violent or potentially violent situations. Tori works with partner organizations to educate the State Department, Department of Defense, and other government offices about the practice of Unarmed Civilian Protection.
Because of our strong relationship with the EYN Church, the D.C. office is very active in advocacy around Nigeria. Tori helps to coordinate the D.C. based Nigeria Working Group. This group is made up of major civil society organizations that work on Nigeria. The group works to educate the DC policy community about Nigeria issues- including Boko Haram conflict, humanitarian needs, and opportunities for peacebuilding work. Tori sets up congressional briefings to share updates about Nigeria with Hill staffers, participates in visits to legislative offices, and works to coordinate EYN leader meetings with the U.S. government.
Tori also works to increased the Church's understanding of the U.S. drone program, and to hold the U.S. government accountable for the lack of transparency and other problems in the use of weaponized drones. In October 2017, she attended the Duke Divinity School Conference Against the Use of Drones in Warfare to promote educational resources for congregations, produced by the Interfaith Network on Drone Warfare. She also participates in Hill meetings with staffers to share the faith community's perspective on the drone program with legislative offices.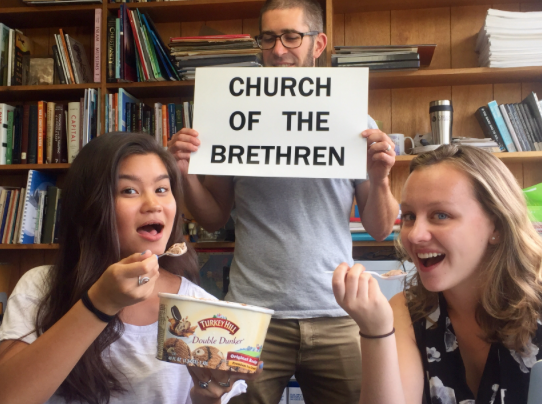 You can read some of Tori's blog posts for the office here:
The Church of the Brethren and Russia
Response to the National Security Strategy